Stuff For Things
Starlooks Starbox
Every month, a box will be delivered to your door filled with 3-4 FULL SIZED pieces of
STARLOOKS BRAND MAKEUP
(plus some fun, little extras). Every box will include a different mix of product types including colors, styles, formulas, etc.
Each month, you will receive a beautifully crafted box with 5 FULL SIZED beauty items. 
Refferal ID: Mnk2bUxuNlRqeWRERnhvakplOWZvMDZhd2dHOG84eHhpYmlQbzh4UTZWWT0=
If you don't mind! 🙂
Right Now
Sign up for
your fabulous
Welcome Box
Every Month
Choose what you
love from a new
collection
Always
Enjoy free shipping
and exclusive
Maven prom
Join Maven now and your
Jingle Bells Welcome Box is ON US. ($58 value)
Use code TREAT
Life is short, cheat on your perfume. 
 New! 
Scentbird lets you try a different perfume every month. 
Go to Scentbird and take a look at this amazing deal!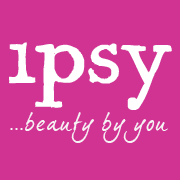 Join me on ipsy and subscribe to the Glam Bag! 
View original post 76 more words